What we can do for you
Our team has a lot of experience that allows us to offer a range of services. Whether you are looking for digital marketing, web design and development, email marketing or a print campaign, we'll create a unique spin.
New launch
Beth Israel Lahey Health Strategy & Redesign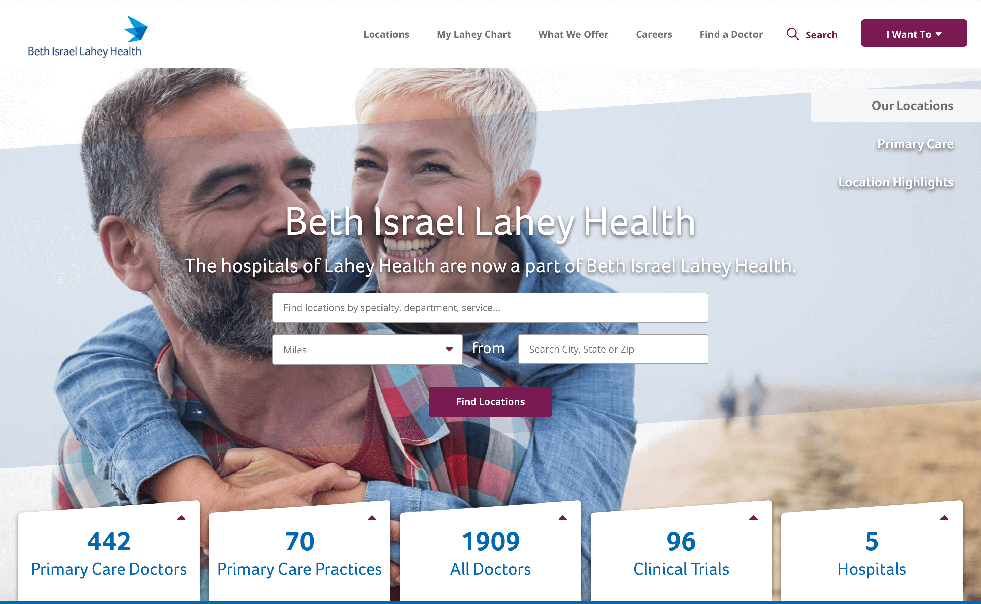 Lahey Health was determined to put patients at the center both of its health system and a modern online presence. It needed a design and structure that could accommodate the health network, flagship Lahey Hospital & Medical Center, and later the rest of its expanding health system.